The future is being shaped
here
25,895 sqm that will redefine Barcelona's next generation of corporates.
Welcome to URBIT, a unique business campus located in the heart of 22@ – Europe's leading innovation hub.
Step inside and see how talent and collaboration seamlessly come together. Picture yourself in a tailor-made office, with generous light, airy and welcoming spaces.
A leader in well-being, sustainability and technology.
Certifications:
Get to know the project >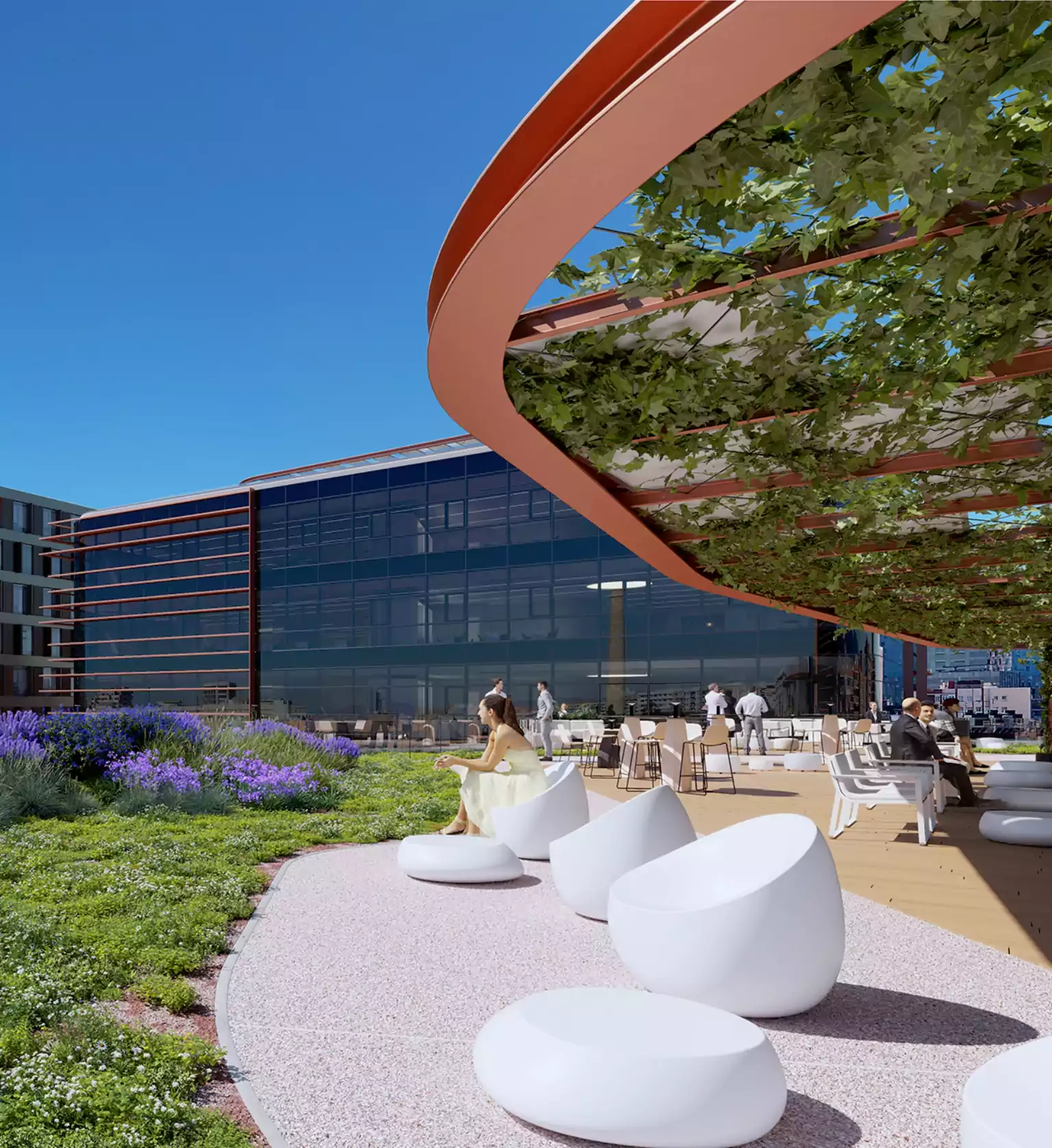 2 buildings
arranged over 8 and 5 floors with spectacular terraces.
25,895 sqm
of open-plan modular floor plates.
Parking
330 private parking spaces.
First-rate services
Spaces designed to help people achieve that all-important work-life balance.
Premium location
An emblematic project in the heart of 22@.
Synergies
Situated next to the hotel LABTWENTYTWO Barcelona, 4*, (Tribute Portfolio by Marriott) and a property featuring leased loft apartments.