A fresh, new 
office

concept

URBIT wows both inside and out. Its innovative design created by Artur Fuster, blends seamlessly with its young and vibrant surroundings

Its interiors offer both an inviting and inspiring setting and are equipped with the very latest in terms of well-being, security, efficiency and sustainability. Two buildings with endless possibilities that will make you feel right at home.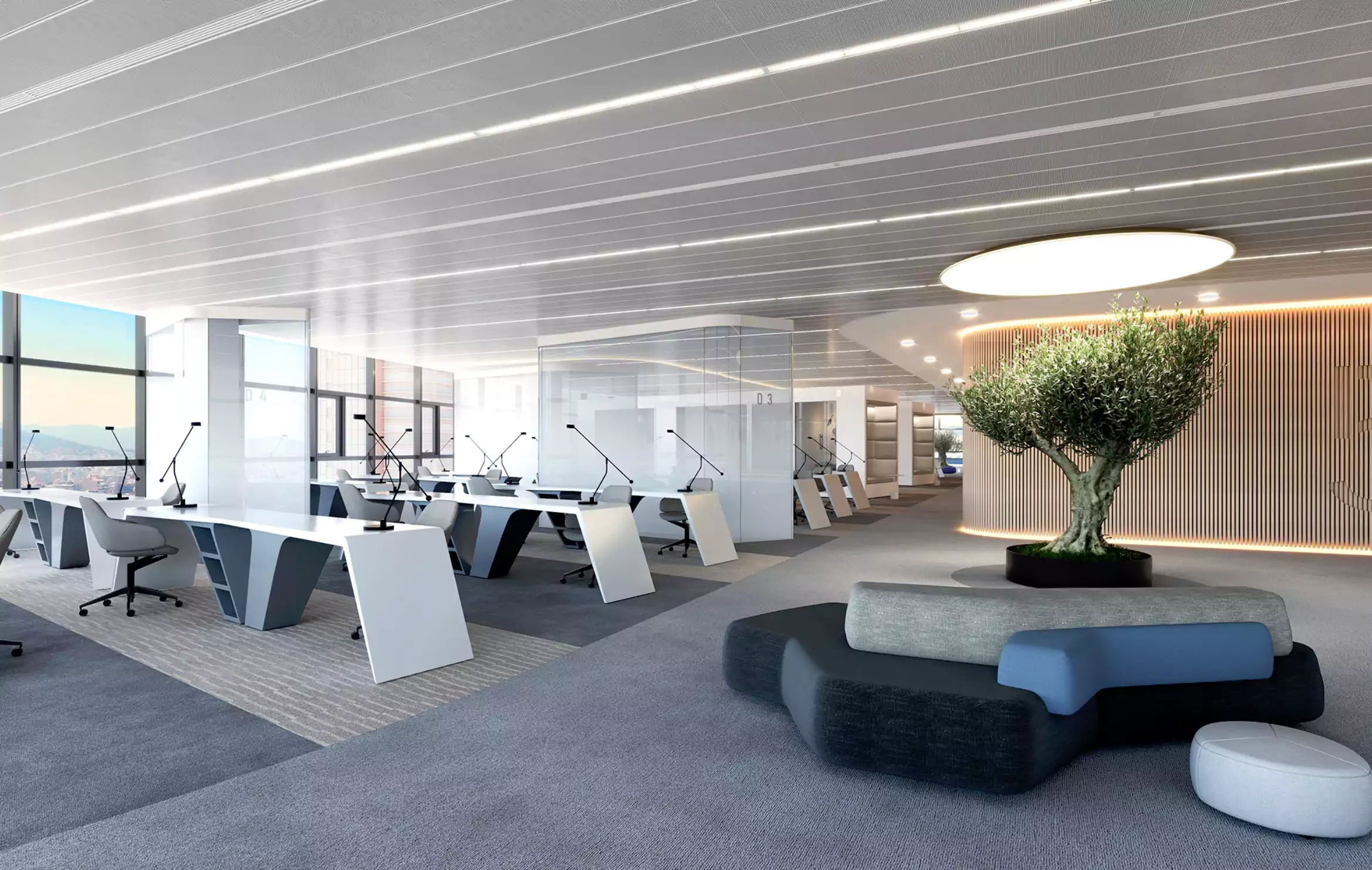 URBIT comprises two buildings with a combined built area of 25,895 sqm above ground
The first building features 17,564 sqm arranged over a ground floor and seven office floors, while the second building offers 8,331 sqm, covering a ground floor and four office floors.
URBIT will be certified LEED Platinum, WELL Platinum and Wired Score – boasting the highest standards in building certification.
The project features several shared spaces on the lower ground floor (such as a relaxation room, a games room and a parent and baby room, etc.).
The office building also benefits from ample parking facilities thanks to four below-ground floors.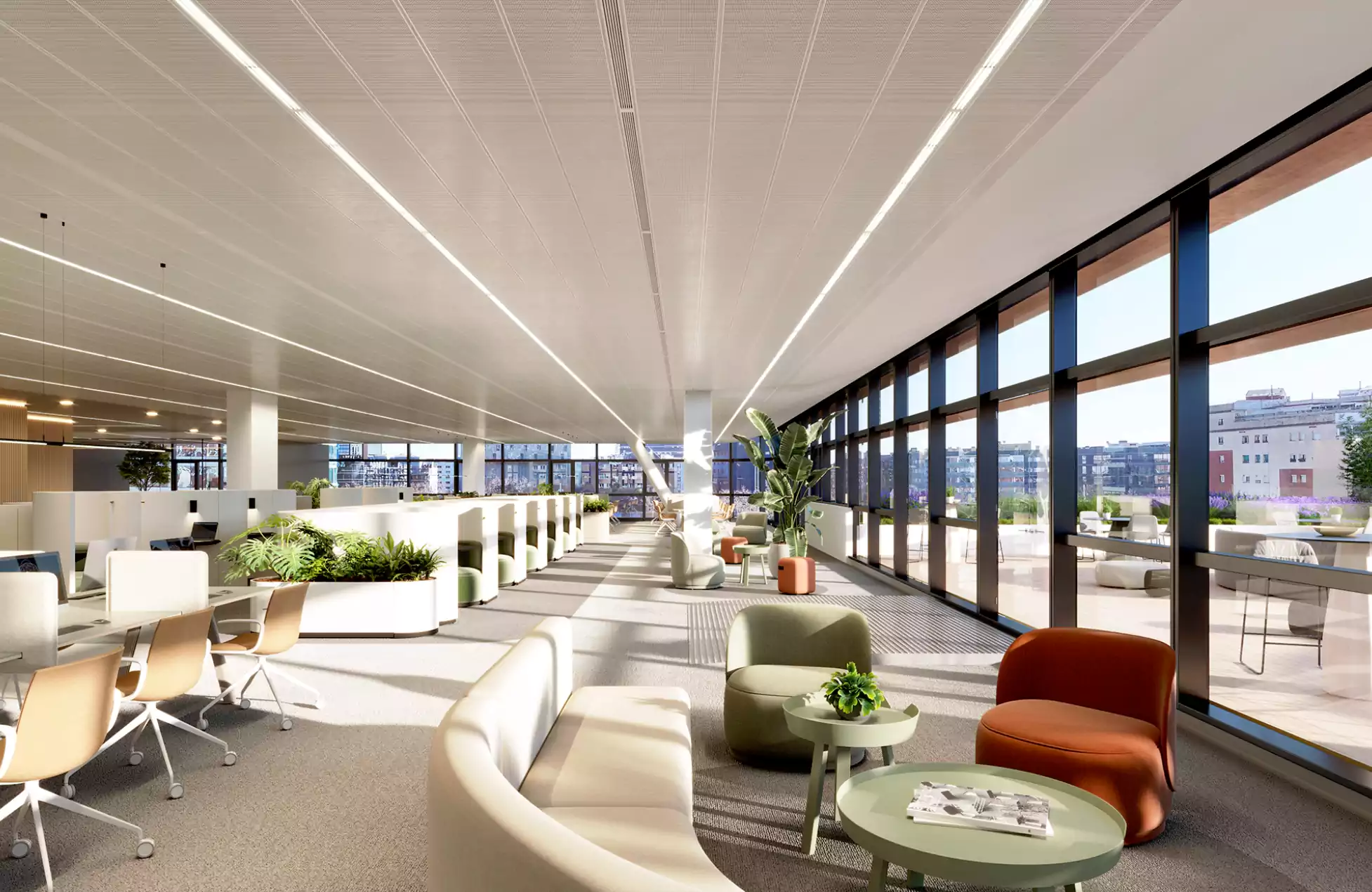 Learn more about our services.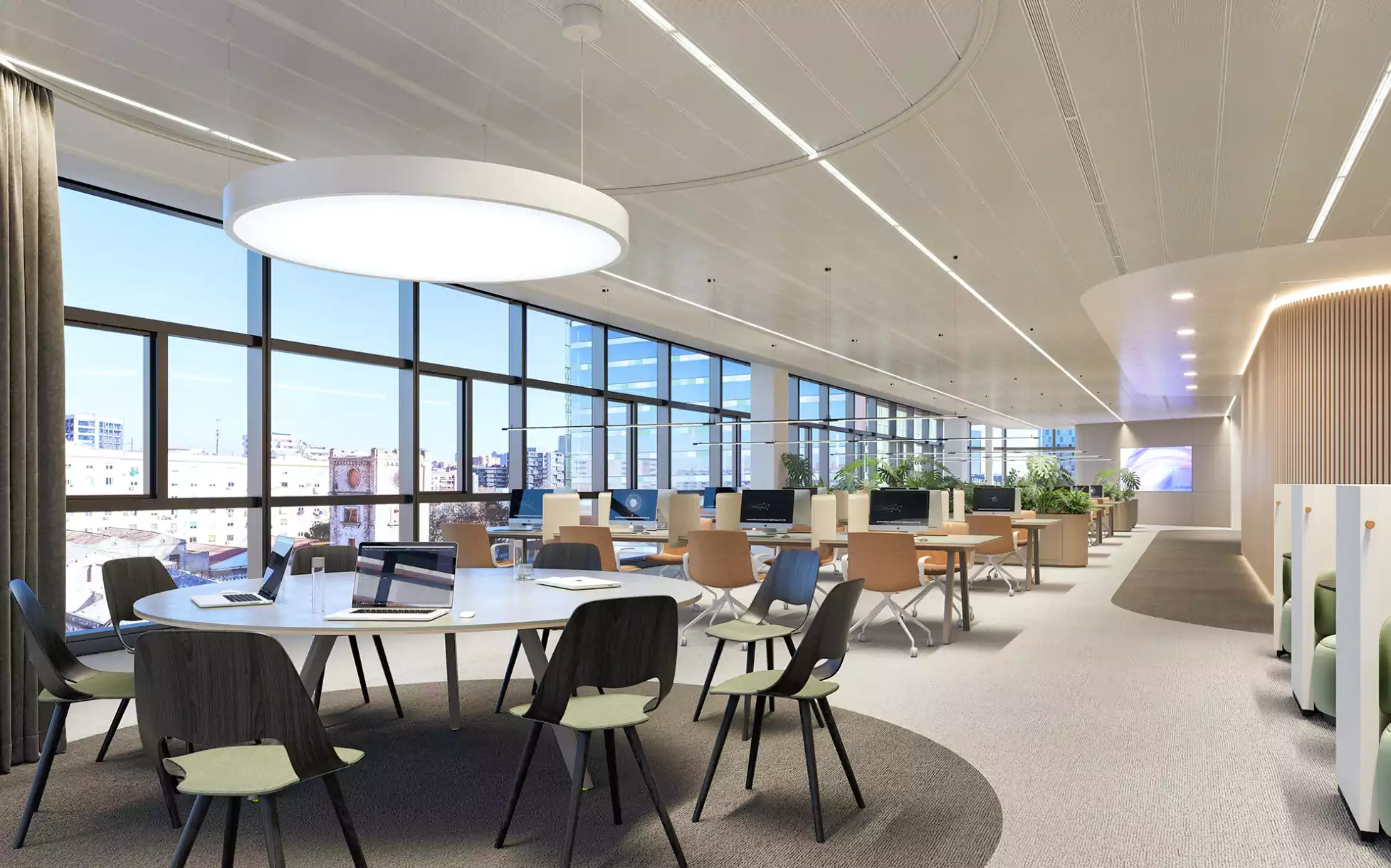 Smart

building

Cutting-edge technology offering maximum comfort and security.

URBIT naturally incorporates a full suite of solutions designed to create an optimal environment for users,
both in terms of their comfort and security, as well as in terms of their efficiency. Monitoring occupancy levels, cybersecurity, proptech, climate control, bespoke reports…

URBIT takes care of everything.